School Uniform
Uniform & Equipment
It is important that students wear their uniform correctly and with pride at all times. All students will have full access to the PE changing rooms and should wear full school uniform to and from college every day and bring PE kit with them when necessary. Outer garments, including hoodies, will need to be removed when inside the building and plain black, v neck jumpers can be worn if an additional layer is needed. Extreme hairstyles or unnatural colouring, facial piercings or unnatural coloured or false nails are not permitted. Please ensure students have the following items to be worn daily at college;
Uniform
– A college blazer and house tie
– Plain white shirt or blouse (long or short-sleeved) with top button. These must be long enough to be tucked in at all times.
– Black tailored trousers or black straight/pleated skirt (no tight or stretchy material)
– V-neck black jumper (optional) to be worn under the jacket/blazer but not instead of them.
– Plain black shoes. These should be black leather or leather look, with a flat heel. Any laces must be black.
– Plain black socks to be worn with trousers or skirts. Tights should be plain black or flesh coloured.
– During cold/wet weather students are encouraged to wear an outside, waterproof coat for travel to college and when outside at break. These will need to be removed when inside the building.
Ties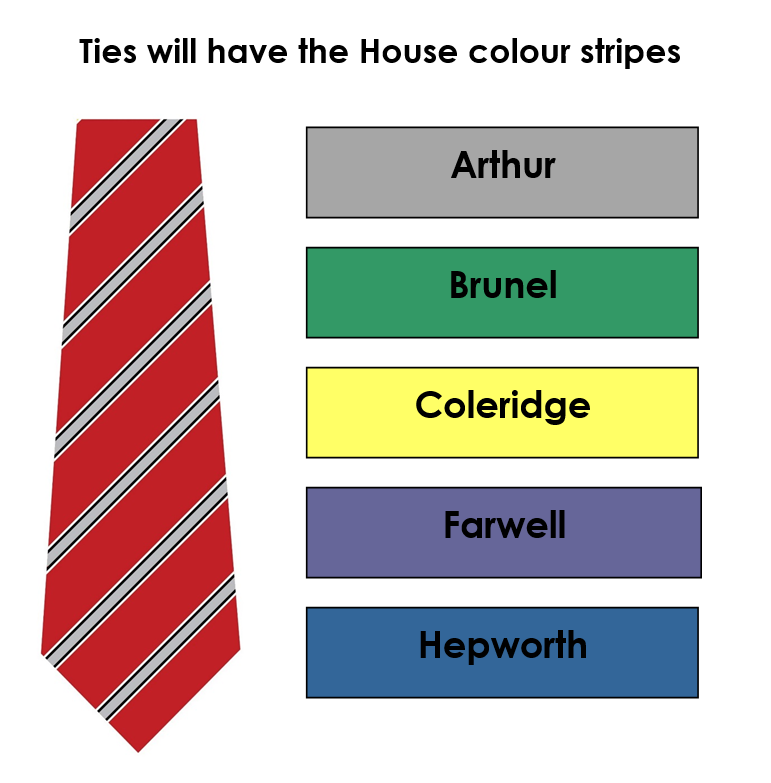 Shoes
To avoid any confusion as to which shoes are acceptable, please use the following chart as guidance.
NB: Shoes must be plain black, with a flat heel. Boots (including ankle boots), canvas shoes, open-toed shoes, pumps and sling-backs will also not be accepted.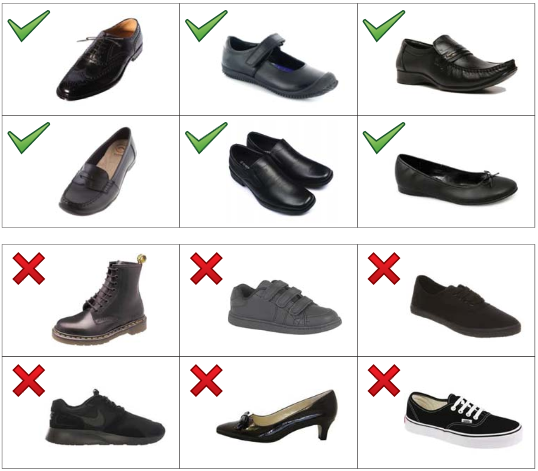 PE Kit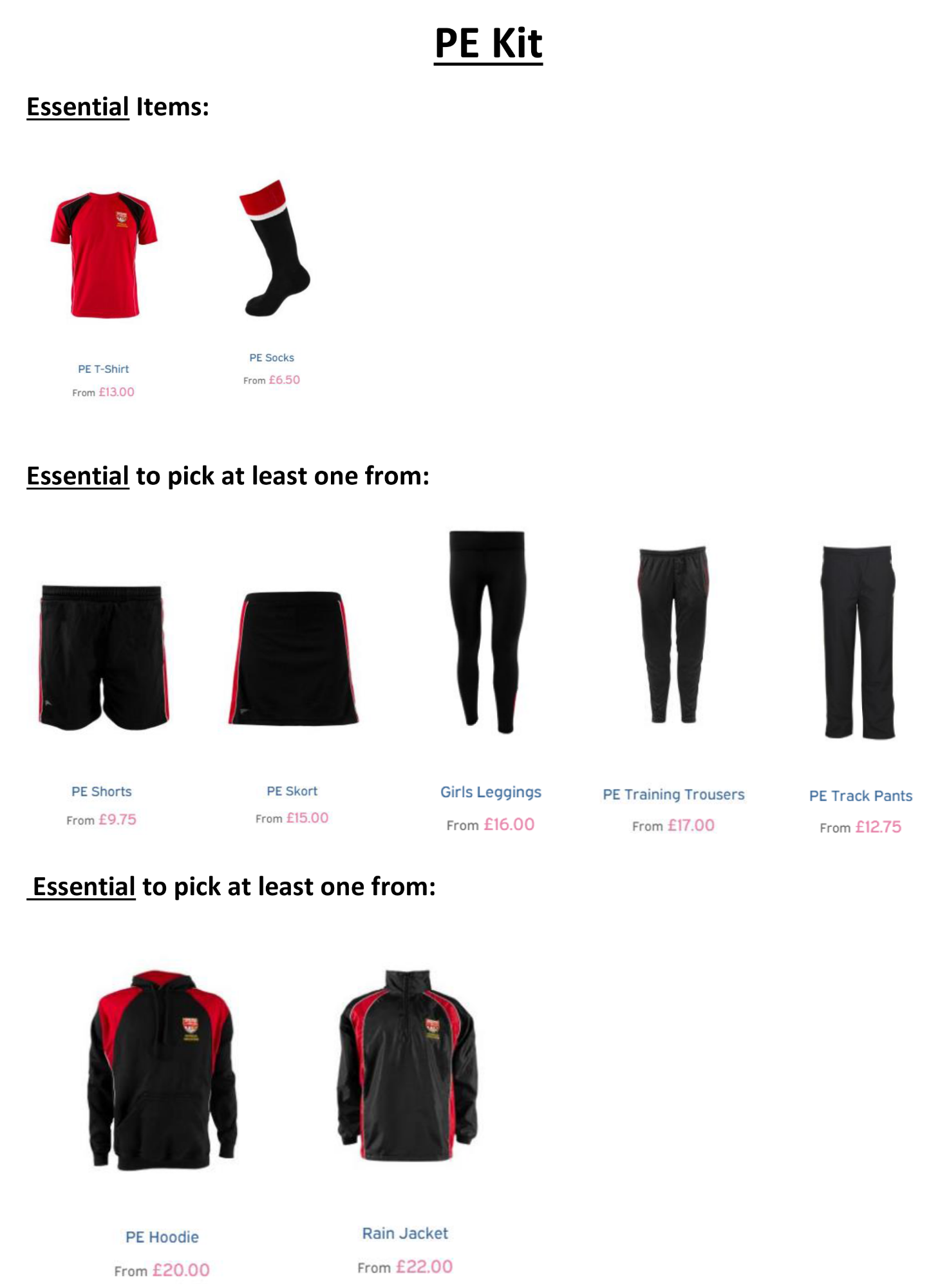 Purchasing the Uniform
Please click this link to be taken to the College uniform and PE kit suppliers online shop.
Skirts and Trousers
These can be purchased from any supplier. However, items NOT purchased from the College must be indistinguishable from the standard school skirts and trousers.
| Boy/Girl – Trousers | | Skirts-pleated/straight | |
| --- | --- | --- | --- |
| Waist measurement | 25" to 42" | Waist measurement | 22" to 38" |
| Inside leg measurement | 26" to 36" | Knee Length | 18" to 24" |
NB: All skirts must be an appropriate length – knee-length. Skirts which are deemed to be too short – will not be acceptable. Trousers must also be long enough to sit on the top of shoes and not be ankle length.
Approved Suppliers
https://www.pbuniform-online.co.uk/bideford
We recommend you buy the uniform through the College supplier to ensure that these meet the College expectations and to avoid an item of uniform not meeting requirements. However, these items can also be purchased from alternate suppliers, should you wish to do so.
Jewellery
A watch is permitted. No rings, bracelets or necklaces are allowed. One single stud in the lobe of each ear is allowed. Studs in noses or any other part of the face are not allowed.
Hair
Hair must be of natural colour. If the hair is below shoulder-length then it should be tied back for all practical lessons or where health and safety require it.
Shaving of any part of the head is not accepted, nor is the use of gel allowed to create unusual styles.
Make up
Coloured nail varnish and false eyelashes are not permitted in school. Gel or acrylic nails or shellac polish are also not permitted. Light make up may be worn to give a natural look. Excessive make up will be removed.
Equipment